Electro Mechanical Pin Markers
Electro-mechanical marking systems do not require compressed air to operate and work solely from 220V power. These marking machines are designed for easy set-up and immediate use, right out of the box. No PC is required to operate these systems as they come equipped with an easy to use controller with a graphical interface screen. Permanent, quality part marking can be achieved virtually anywhere you need it.
---
Full Portable Pin Markers
This compact electro-mechanical marking system is the perfect option for marking off-site or in remote locations where electricity supply is not available. Rechargeable overnight. Fully charged battery allows for 6 hours continuous marking. This marking system is rugged and field proven for high-quality marking on a variety of substrates. This self-contained system does not require a PC to operate, and the controller can store up to 75 marking patterns. This system is compact and is ergonomically designed.
---
Handheld Pin Markers
The handheld systems are ideal for marking large components or components that are difficult to manoeuvre. These systems are designed for ease of use as they are lightweight, yet robust. The hand held pin markers are available in a variety of options, including electric, pneumatic, single and multi-pin configurations. A variety of marking windows are available, the systems are compact and ergonomically designed, these products is ideal where marking is required to be done in a variety of locations.
---
Pneumatic Pin Markers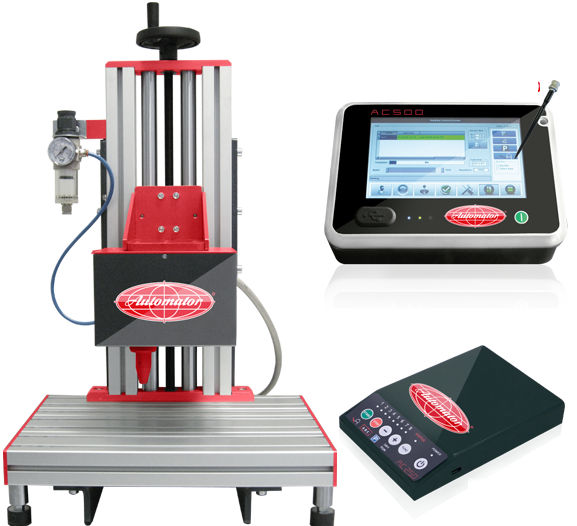 Our range of fully programmable single and multi-pin marking systems are ideal for direct part marking onto a number of surfaces and materials. The range of pin options available offers different marking depths, no PC is required to operate the machine. These machines and rugged enough to withstand the harsh industrial production environments.
---
Scribe Marking
Scribe marking or scratch marking is the preferred choice when low noise marking is required. The scribe marking method is an established standard for VIN marking and other applications where the noise of the dot peen marking method is a concern. The system can automatically generate serial numbers, date, time and shift codes. The powerful, rugged marking head drive mechanism for deep marking.
We have a variety of rental options available for our Pin & Scribe Marking machines. Click here to contact us!